To access general settings and checkout settings, select Settings from the Options screen.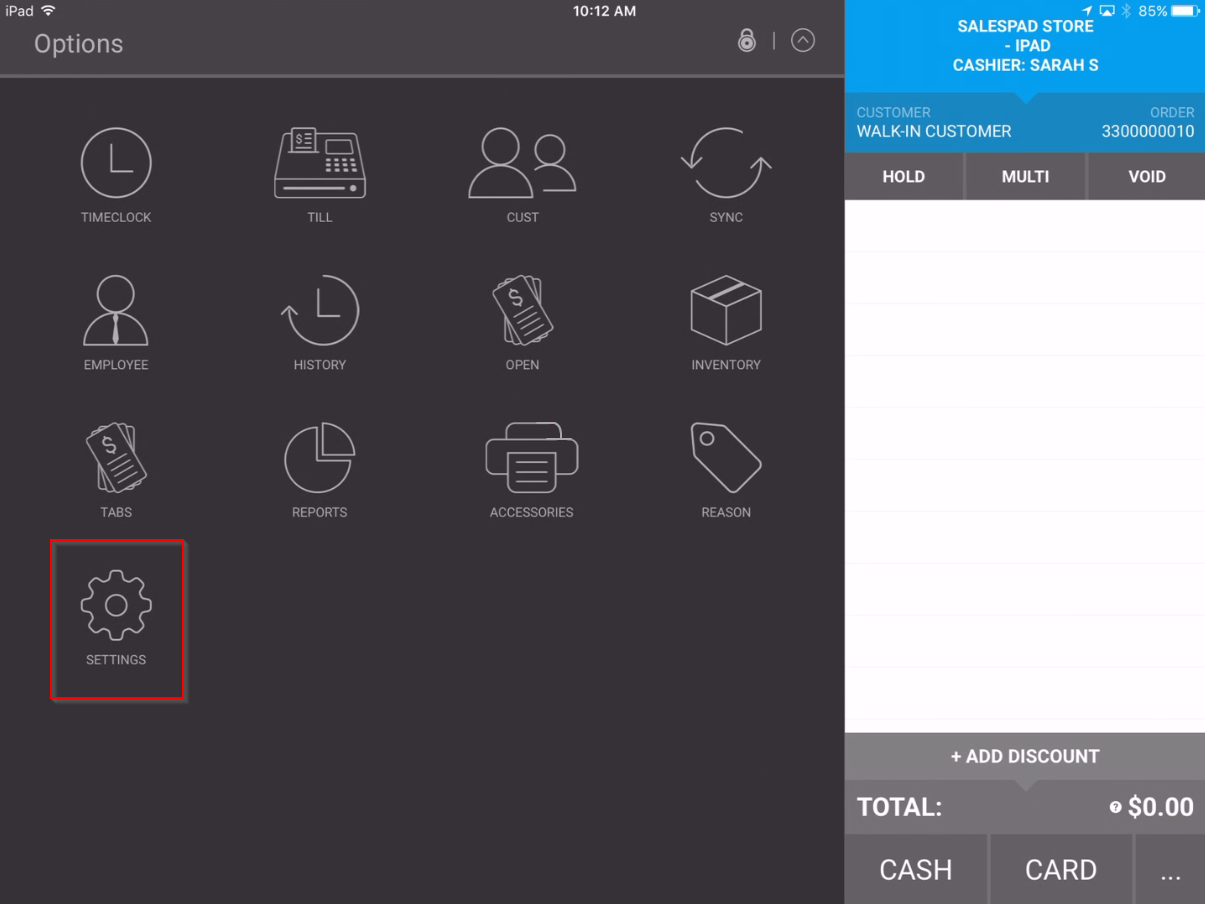 The Settings screen provides access to all the same settings you configured when you first opened your SalesPad POS software. To review what each of these settings are, please reference our documentation.
Make any necessary changes and select Settings in the upper left-hand corner to return to the Order Entry screen.